Fulbright Scholarships for Pakistani Students for 2023-2024 : A Comprehensive Guide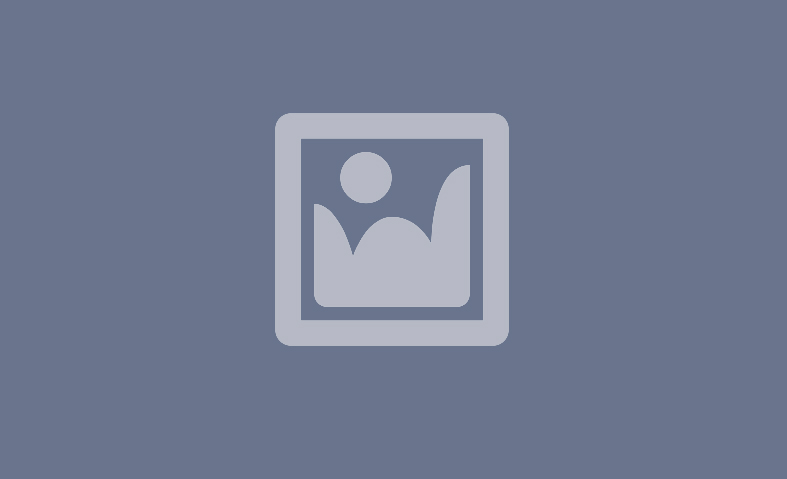 Unlocking Dreams: Fulbright Scholarships for Pakistani students – for MS and Ph.D. from universities in the USA 2023-2024
The Fulbright Scholarship program, sponsored by the U.S. Department of State, continues to be a beacon of hope and opportunity for Pakistani students aspiring to pursue higher education in the United States. The Fulbright Scholarships for the 2023-2024 academic year offer a remarkable opportunity to achieve academic excellence and cultural exchange. In this comprehensive blog post, we will delve into the details of the Fulbright Scholarships for Pakistani students, exploring the application process, eligibility criteria, benefits, and the profound impact it can have on one's academic and professional journey.
What are the Benefits of Fulbright Scholarships?
The Fulbright Scholarship program offers a comprehensive range of benefits to Pakistani students for 2023-2024:
Full Tuition and Fees: The scholarship covers tuition, fees, and other academic-related expenses at U.S. universities.
Living Stipend: Recipients receive a monthly living stipend to cover accommodation, meals, and other living expenses.
Health Insurance: Fulbright scholars are provided with comprehensive health insurance coverage.
Airfare: A round-trip airfare to and from the United States is included in the scholarship.
Orientation: Pre-departure and in-country orientation programs help students adjust to their new environment.
Research Support: For Ph.D. students, Fulbright provides research support and opportunities to collaborate with leading scholars.
Cultural Exchange: Fulbright encourages cultural exchange through various activities and events, fostering cross-cultural understanding.
The scholarship is administered through the United States Educational Foundation in Pakistan (USEFP). The USEFP also facilitates the visa process.
Fulbright Scholarship Eligibility Criteria for 2023-2024
The following is the eligibility criteria for the Fulbright Scholarships
Pakistani Citizenship: Applicants must be Pakistani citizens or Permanent Residents of Pakistan.
Academic Qualifications:
· Master's Program: A minimum of 16 years of education (a Bachelor's degree or its equivalent),
· Ph.D. A minimum of 18 years of education (a Master's degree/M.Phil. or its equivalent).
GRE: The GRE is required for all applicants. Under the new scoring system, a minimum score of 145 is required on each section, with a higher score on the section most applicable to your field.
Work Experience: Some programs may require relevant work experience, especially for professional and non-degree programs.
English Proficiency: Proficiency in English is essential. All selected candidates (not applicants) are required to take the Test of English as a Foreign Language (TOEFL) and meet the minimum score requirement.
Not Previously Studied in the U.S.: Generally, applicants who have previously studied in the United States are not eligible for Fulbright Scholarships.
Commitment to Return: Applicants must commit to returning to Pakistan upon completion of their studies to contribute to the country's development. Bonds for some specific period are to be signed.
Age. Persons of any age can apply for the scholarship.
Who Is Ineligible for the Fulbright Scholarship?
A dual U.S./Pakistan nationality or those having a spouse or blood relatives, parent, siblings, or child over 18 years of age, who is a U.S. citizen or permanent resident.
Employees of the Fulbright organization, the U.S. Department of State, or USAID, and their spouses, children, fiancés, siblings, dependents, and parents.
People who have already availed one Fulbright award for any degree program.
Persons already studying in the U.S. or on a work/residence/student visa in any country.
The Application Cycle
The application acceptance starts in January/February of every year. The closing date is somewhere in April/May. The results are announced around mid-October. The placement of the selected candidates, by the USEFP, in the US universities is completed around February of the next year (after the start of the application process). Visa interviews are held till the following June and departure for the US begins in July depending upon when the classes are scheduled to commence in the university where the candidate has been placed.
How to Submit an Application?
A complete application package includes the following:
• Filled Application form
• GRE score report
• Educational transcripts
• Three reference letters
How do I prepare for the Fulbright scholarship?
Preparing for a Fulbright scholarship requires careful planning and dedication. Here's a brief guide to help you get started:
Research the Program: Understand the specific Fulbright program you're applying for and its requirements. Visit the official Fulbright website and read the program guidelines thoroughly.
Eligibility Check: Ensure you meet all eligibility criteria, including academic qualifications, work experience (if required), and language proficiency.
Select the Right Program: Choose a program and university that aligns with your academic and career goals. Research universities, departments, and professors to find a good fit.
Language Proficiency: If required, take the TOEFL or IELTS exam to demonstrate your English language proficiency. Prepare for these exams well in advance.
GRE Preparation: Consider enrolling in test prep courses if needed.
Academic Transcripts and References: Request academic transcripts and secure strong letters of recommendation from professors or professionals who know your work well.
Statement of Purpose: Write a compelling statement of purpose that outlines your academic and career goals, emphasizing how the Fulbright Scholarship aligns with them.
Resume/CV: Prepare an updated and well-organized resume or curriculum vitae highlighting your academic and extracurricular achievements.
Application Forms: Complete all application forms accurately and submit them within the specified deadlines. Pay attention to details and follow instructions carefully.
Interview Preparation: If you're shortlisted, prepare for the interview by reviewing your application, researching the program, and practicing your responses to common interview questions.
Financial Planning: Consider the financial aspects of studying abroad. Research scholarships, grants, and funding options beyond the Fulbright scholarship.
Proofread and Review: Before submitting your application, thoroughly proofread and review all documents to ensure they are error-free and well-organized.
Medical Examination: If selected, undergo the required medical examination promptly.
Follow-Up: After submitting your application, stay informed about the selection process and follow any additional instructions provided by the Fulbright Commission or U.S. Embassy.
Prepare for Departure: If awarded the scholarship, make necessary preparations for your move to the U.S., including visa application, accommodation arrangements, and travel plans.
Remember that Fulbright scholarships are highly competitive, so give yourself ample time to prepare and submit a strong application. Seek guidance from mentors or Fulbright alumni, and don't be discouraged by any setbacks. Persistence and determination can make a significant difference in your Fulbright journey.
Conclusion
The Fulbright Scholarships for Pakistani students in 2023-2024 offer a remarkable opportunity to pursue academic excellence in the United States while fostering international understanding and cultural exchange. The application process may be demanding, but the rewards are immeasurable. If you're a Pakistani student with a passion for academic excellence and a commitment to contributing to your country, seize this opportunity, embark on a transformative journey, and become a Fulbright scholar. Represent Pakistan on the global stage and make your academic aspirations a reality in the year 2023-2024.
Keep on visiting https://usefp.org/ the website of the United States Educational Foundation (USEFP) for updates about the scholarships.
Note: Other than this blog, a video based on a discussion with two Pakistanis who won the Fulbright scholarship a few years ago is also available on taleeminfo's YouTube Channel – Taleem Tasveer. The discussion involves; what improves the chances of winning the scholarship – how to prepare the application, how to write the statement of purpose, and how to prepare for the interview, etc. Here is the link to the video: https://www.youtube.com/watch?v=MszFj5uUWFY&t=166s
What's next?
Looking for more International Scholarships? Check out